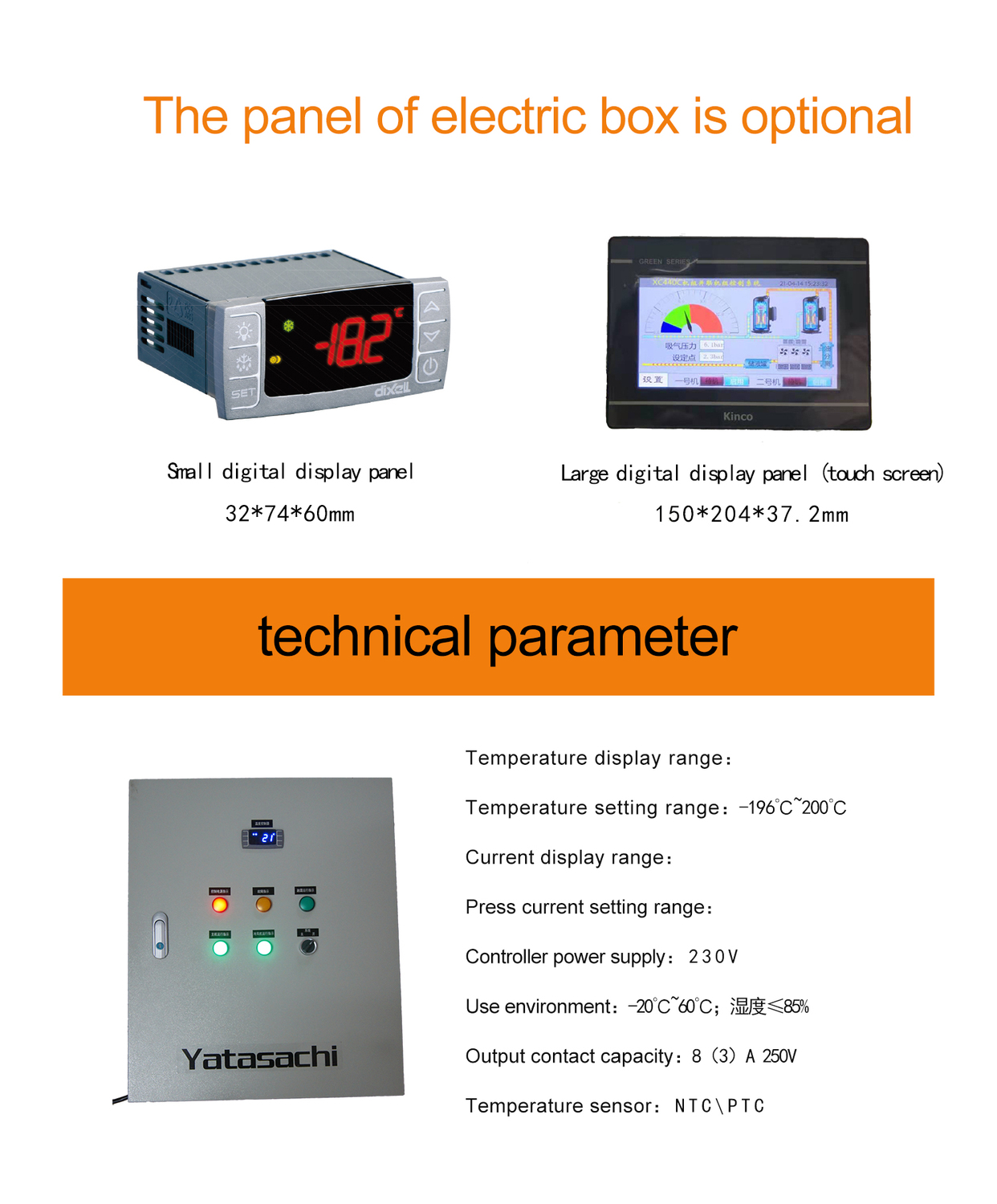 1 with temperature control function
Control compressor start and stop:temperature display, temperature control, compressor start delay protection, temperature control probe fault alarm, two temperature control probes can operate regularly according to the set start and stop ratio in case of simultaneous failure.
Controlled defrosting: temperature controlled defrosting. The end conditions of defrosting are temperature control, defrosting dripping and defrosting probe fault alarm. Note: you can also use the "manual entry or exit defrosting" function. Control the cooling fan: it can be set by defrosting temperature control and following compressor control.
2. It has the following protection functions
High and low temperature alarm:high and low temperature alarm temperature can be set, and alarm will be generated when the temperature is too high or too low.
Motor overload protection: it can display the running current of the compressor. When the current exceeds the set overload current and the three-phase current is seriously unbalanced, the protection circuit acts to disconnect the load and protect the compressor. Voltage open phase and wrong phase protection: when the three-phase input voltage is open phase and wrong phase, the protection circuit acts to disconnect the load.
Reminder of not closing cold storage door: record the times and time of opening cold storage door( The door switch should be installed, and the signal line should be connected to the external alarm control of the controller: four external alarm signal input modes can be selected according to the form of external alarm signal. Alarm output: when an alarm occurs, the controller provides a switch output signal for external alarm.
Product display